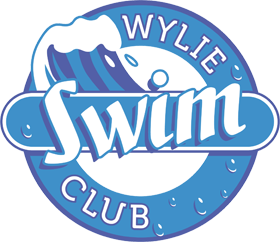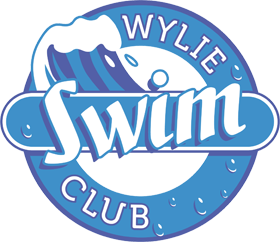 INFO
MEMBERSHIP
HOURS
PARTIES
JOBS

Come and join us at the Wylie Swim Club! We're a family-friendly, private swim club located in the Wylie community directly behind Champions Church.

We have a large pool with a deep end, diving board and slide. We also have a great toddler pool that is 2' deep and perfect for the youngest swimmers. Our facilities also include a sand volleyball court, separate boys and girls showers/restrooms/dressing rooms, picnic tables, chairs, lounge chairs, shaded seating and a well-stocked concession stand.

Plan on the Wylie Swim Club for your family's summer fun or for your next party or event. Come join the fun!
Our family membership rates for the 2017 Summer Season are $425.00 for a new member and $345.00 for renewing members. Military families receive a discount of 10% on all new memberships or renewals. Membership lasts for the entire Summer and includes unlimited use of the facilities for every household member and discounts on private parties and events. Membership is not required to host a private party or event.
If you would like to become a member of the Wylie Swim Club, or renew your memebership, you can download, fill out, and return our membership packet by clicking the link below.
Download the 2017 Membership Packet
WSC opens Monday, May 29th and closes at 8:00pm on Labor Day, Monday, September 4th. On school days in Aug. and Sept., pool hours will be 4:00-7:00 pm.
Our current daily schedule is posted below:
Sunday
1pm - 5pm
Private parties and events are only available to be reserved before or after regular operating hours.
Monday
12pm - 8pm
Tuesday
12pm - 8pm
Wednesday
12pm - 5pm
Thursday
12pm - 8pm
Friday
12pm - 8pm
Saturday
12pm - 8pm
The Wylie Swim Club is the perfect choice for your next birthday party, family or church gathering, corporate party or any other special event! Events can include our concession stand being open with special drink offers.

For more information on hosting a party at the Wylie Swim Club and for pricing, please contact us at the phone or email listed at the top of this page. We'd love to help you get the party started!
Though this year there will be no lifeguards on duty during regular hours, private parties may desire to hire a lifeguard. If you are a certified lifeguard and would like to be considered for one of these parties, download, print, and fill out the application below and return it to Champions Church, 7474 Buffalo Gap Road, Abilene, Texas. For more info you can e-mail
info@swimwylie.com
.
Download our lifeguard application form
.